May is Asian Pacific American Heritage Month! So to celebrate we have some AAPI reading recommendations for you!
Also, if you want another way to celebrate, check out over 25 panels and events that I participated in as part of AAPI Book Month with Asian Author Alliance!
When Lalani Sarita's mother falls ill with an incurable disease, Lalani embarks on a dangerous journey across the sea in the hope of safeguarding her own future. Inspired by Filipino folklore, this engrossing fantasyis for readers who loved Grace Lin's Where the Mountain Meets the Moon and Disney's Moana.
Things just got weird for Prudence Wu. One minute, she's cashing in on a routine smuggling deal. The next, she's escaping enforcers on the wings of what very much appears to be a sentient cybernetic dragon. Pru is used to life throwing her some unpleasant surprises–she goes to prep school, after all, and selling banned media across the border in a country with a ruthless corporate government obviously has its risks. But a cybernetic dragon? That's new.
Yumi Chung juggles her responsibilities to her parents (helping with her father's struggling restaurant, maintaining her grades for a school scholarship) with her love of stand-up comedy. When the opportunity to learn from her favorite comedian comes up through a case a mistaken identity, Yumi goes for it, lying to her family in the process. She realizes that her family understands her more than she thinks and there is more than one way to achieve her dreams.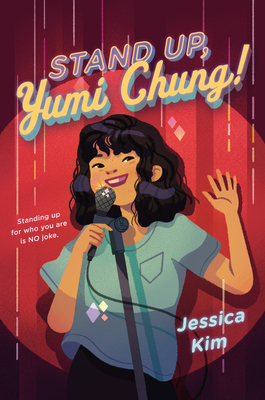 I have a mouth, but I mustn't speak;
Ears, but I mustn't hear;
Eyes, but I mustn't see.1800, Joseon (Korea). Homesick and orphaned sixteen-year-old Seol is living out the ancient curse: "May you live in interesting times." Indentured to the police bureau, she's been tasked with assisting a well-respected young inspector with the investigation into the politically charged murder of a noblewoman.
Romantic intrigue and electric action fill the gripping sequel to The Tiger at Midnight, a world inspired by ancient Indian history and Hindu mythology. Perfect for fans of Sabaa Tahir and Victoria Aveyard.
A stolen throne. A lost princess. A rescue mission to take back what's theirs.
Told in alternating narratives that bridge centuries, the latest novel from New York Times bestselling author Samira Ahmed traces the lives of two young women fighting to write their own stories and escape the pressure of cultural expectations in worlds too long defined by men.
A powerful coming-of-age story about grief, guilt, and the risks a Filipino-American teenager takes to uncover the truth about his cousin's murder. As gripping as it is lyrical, Patron Saints of Nothing is a page-turning portrayal of the struggle to reconcile faith, family, and immigrant identity.
A teen outcast is simultaneously swept up in a whirlwind romance and down a rabbit hole of dark family secrets when another Taiwanese family moves to her small, predominantly white midwestern town in this remarkable novel from the critically acclaimed author of American Panda.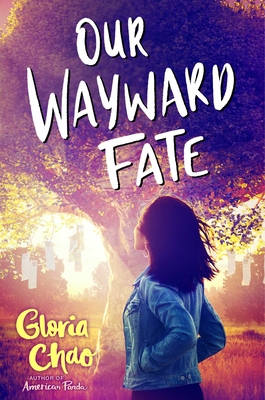 Nafiza Azad weaves an immersive tale of magic and the importance of names; fiercely independent women; and, perhaps most importantly, the work for harmony within a city of a thousand cultures and cadences.
By day, seventeen-year-old Jo Kuan works as a lady's maid for the cruel daughter of one of the wealthiest men in Atlanta. But by night, Jo moonlights as the pseudonymous author of a newspaper advice column for the genteel Southern lady, "Dear Miss Sweetie." When her column becomes wildly popular, she uses the power of the pen to address some of society's ills, but she's not prepared for the backlash that follows when her column challenges fixed ideas about race and gender.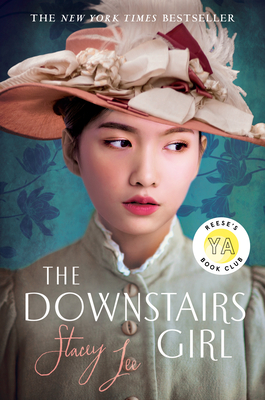 The Girl in the Moon Circle, like the cover drawing, shows Samoan life through the eyes of a ten-year-old girl called Samoana. Her observations offer a compelling look at Samoan society.
Eight-year-old Kahu, a member of the Maori tribe of Whangara, New Zealand, fights to prove her love, her leadership, and her destiny. Her people claim descent from Kahutia Te Rangi, the legendary "whale rider."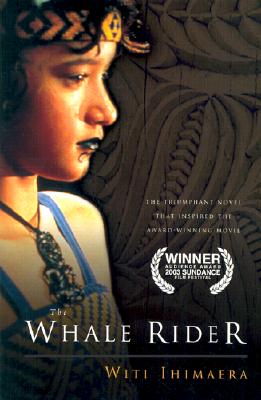 And be sure to check out some books by our amazing Writer's Block Party contributors:
EAST ASIA, 2199. After a great war, the East Pacific is in ruins. Pacific Rim meets Korean action dramas in this mind-blowing, New Visions Award-winning science fiction debut.
Based on the Korean myth of the gumiho, a nine-tailed fox that becomes a beautiful girl to prey on men, this is an addictive fantasy-romance set in modern-day Seoul.
Warcross meets Final Fantasy in this companion novel to Rebel Seoul, in which a young telepath joins a rebel group on a secret mission to end a decades-long world war.